Dietician In Indirapuram

Good nutrition is the cornerstone of good health. If you're seeking professional guidance to improve your dietary habits, GoodHealth21 Polyclinic in Indirapuram is here to help. Our team of expert dietician in Indirapuram is dedicated to providing tailored dietary advice and support to help you achieve your wellness goals.
Meet our specialist-Dr. amrita dietiecian in Indirapuram
Goodhealth21 Polyclinic is pleased to introduce Dr. Amrita Bhargava, a highly accomplished Dietitian with an impressive 10 years of experience. Dr. Bhargava is dedicated to helping you achieve your health and nutrition goals through personalized dietary guidance.
Dr. Amrita Bhargava holds a BHSC degree and has pursued a postgraduate degree in dietetics (PG Dietetics). Her extensive educational background, combined with her passion for nutrition and well-being, makes her a leading expert in dietary health.
With a decade of dedicated practice, Dr. Bhargava has honed her skills in creating tailored dietary plans to meet the unique needs of her patients. Her compassionate approach and profound knowledge have helped numerous individuals adopt healthier eating habits and achieve their wellness objectives.
At Goodhealth21 Polyclinic, we are committed to providing comprehensive healthcare services, and Dr. Amrita Bhargava's presence enhances our ability to offer personalized and expert dietary guidance. Whether you require help with weight management, dietary plans, or special nutritional needs, she's here to assist.
Why Choose a Dietician in Indirapuram at GoodHealth21 Polyclinic?
Choosing a dietician is a significant decision, and we understand that you want the best care for your dietary needs. At GoodHealth21 Polyclinic, we offer a team of exceptional dieticians who are committed to your well-being. Here are some reasons to choose us for your dietary guidance:
1. Expertise and Accreditation
Our expert dietician in Indirapuram are highly trained and registered with relevant professional bodies, ensuring that they meet the highest standards of education and practice in the field of nutrition and dietetics.
2. Individualized Approach
We are aware that every person has different dietary requirements and objectives. Our dietician in Indirapuram takes a personalized approach to create nutrition plans that are tailored to your specific requirements and preferences.
3. Comprehensive Services
Our dietary services encompass a wide range of areas, including weight management, nutrition for specific medical conditions, sports nutrition, and lifestyle adjustments.
4. Multidisciplinary Collaboration
Nutrition often intersects with various other aspects of health, such as fitness and medical conditions. At GoodHealth21 Polyclinic, we have a network of healthcare professionals who can collaborate with our dieticians to provide you with holistic care.
Areas of Expertise of our Best Dietician in Indirapuram
Our dieticians at GoodHealth21 Polyclinic are well-versed in a broad spectrum of dietary areas. Among the principal fields of competence are:
1. Weight Management
Losing or maintaining weight can be challenging. Our dietician in Indirapuram can create personalized weight management plans that consider your individual goals, dietary preferences, and lifestyle.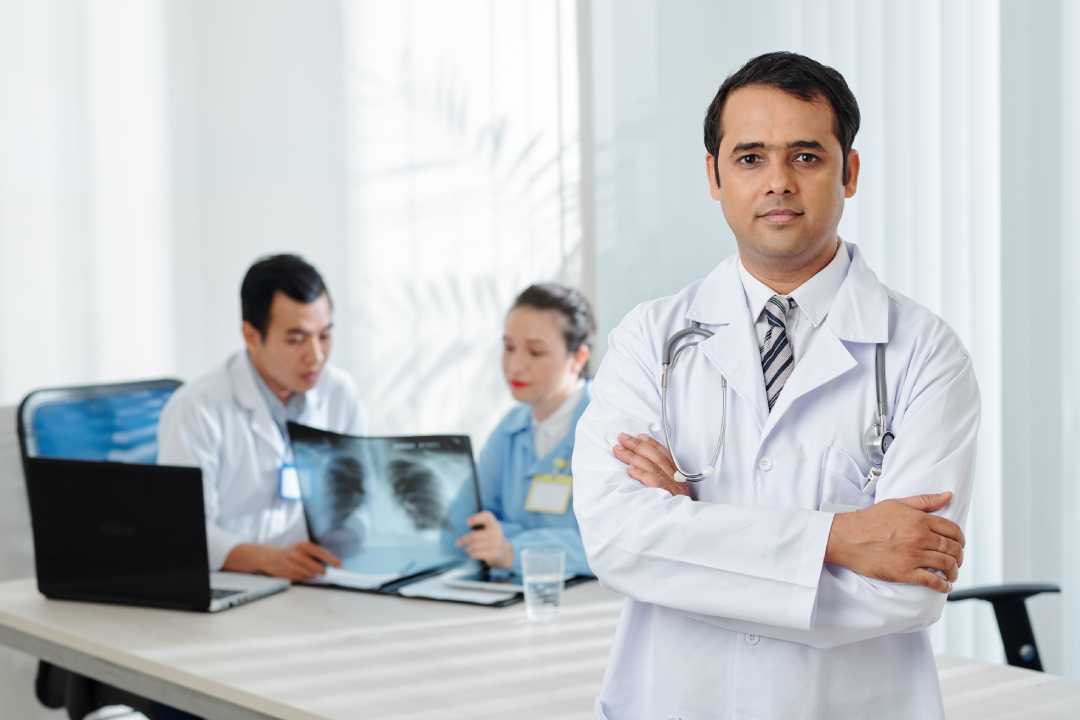 2. Medical Nutrition
For individuals with specific medical conditions such as diabetes, heart disease, or gastrointestinal disorders, our team of best dietician in Indirapuram can design nutrition plans that support better health and symptom management.
3. Sports Nutrition
Athletes and active individuals have unique nutritional needs. Our dietician in Indirapuram can provide guidance on fuelling your body for peak performance and recovery.
4. Nutritional Counselling
Emotional and mental well-being are intimately related to diet. Our team of best dietician in Indirapuram can help with emotional eating patterns and offer nutritional counselling to promote overall wellness.
5. Pediatric Nutrition
Children have distinct dietary requirements. Our dietician in Indirapuram can help parents and caregivers create healthy, balanced diets for their kids, ensuring optimal growth and development.
Services Offered by Our best Dietician in Indirapuram
Our dietician in Indirapuram offers a range of services to address your nutritional needs. These services include:
1. Nutritional Assessment
An initial assessment helps our dieticians understand your dietary habits, goals, and any underlying health conditions. This serves as the foundation for creating your personalized nutrition plan.
2. Personalized Nutrition Plans
Based on the assessment, our dieticians will design a nutrition plan tailored to your specific needs, whether you're focused on weight management, managing a medical condition, or improving your overall health.
3. On-going Support
Nutrition is a journey, not a destination. Our best dietician in Indirapuram provides on-going support and guidance to help you make sustainable dietary changes and track your progress.
4. Meal Planning
Our best dietician in Indirapuram can assist you in creating meal plans that make it easier to follow your nutrition recommendations and achieve your goals.
5. Nutrition Education
Understanding the "why" behind your dietary choices is crucial. Our dietician in Indirapuram provides education and resources to empower you with the knowledge to make informed decisions.
Contact us today to schedule your appointment and take the first step towards optimal health.